STOP "New Features," just make what exists, usable!
1 year 9 months ago
#205688
by ninaviz
Hello:

I am a ux designer.
I do not know how to code. I do not want to learn how to code. Languages are my weakest skill.

I need to create surveys. EVERYTHING about LimeSurvey, depends on a user understanding concepts of coding w/ conditions and expressions and values. None of it makes any damn sense. Would you guys PLEASE shift development to focus on your *actual* users, and stop making everything about developers?!

I am only using LimeSurvey, because my users will not use a cloud-hosted corporate product, for security reasons.
I am crying and pulling my hair out. This has to be the worst product I've ever worked with... and no volunteer "pick this, then file that ticket" contribution will fix this. The product's strategic direction needs to be shifted, and a holistic effort, endeavored.

Thanks
- Frustrated Anarchist Designer
The topic has been locked.
1 year 9 months ago
#205689
by ninaviz
Note: A BIG, quick win, would simply be to update all of the UI text in today's interface, and to add helper flyouts, to reference non-developer mental models and speak in a language that makes sense to non-technical humans. No, it should not matter that translation communities will have to go into overdrive to support such a release.
The topic has been locked.
1 year 9 months ago
#205690
by ninaviz
Also, non-developer users, NEVER are expected to read documentation to use our basic tools software. The expectation that one must read documentation to learn a new syntax or how features work, is a developer thing. It is what has kept FOSS' reach limited, to developers.

Being forced to read documentation, is painful. It is not intuitive. It is frustrating. It is expensive. Please. Hire a full-time, resourced design director.
The topic has been locked.
1 year 9 months ago
#205710
by DenisChenu
You think your post are OK ? Really ?

What do you want for answer ?

> understanding concepts of coding w/ conditions and expressions and values

False : there are condition designer. Expression are only here when you need something complex (that can not be done wit major SAAS for survey … or with complex metho too)
The following user(s) said Thank You:
cdorin
The topic has been locked.
1 year 9 months ago
#205749
by ninaviz
My post is for Lime's leadership to consider, in prioritizing how they allocate funded resources and their time in approving/merging new stuff; and, in what funding they apply to receive.

I'm a UX researcher. I despise proprietary software; yet Lime makes me cry. One of my developers needs to do all the branched logic for me, because I cannot make sense of how it works—and I don't have hours to spend parsing through lengthy documentation that uses language conventions I'm not used to, anyway.

The "Conditions Designer" is only one feature that is problematic. It is not normal for any user who is not a developer, to have to read documentation to use a product—first big problem. Products need to be intuitive to use for non-developers. Period. Especially a product non-developer users, are expected to be a primary user of.

Why is the "Save" button at the top of all pages, as one example. That's a convention I've seen in a lot of FOSS products, but not in any consumer software.

None of these UX problems, are difficult to solve for. None of them. They just need a funded UX practitioner, allocated to work on them—and funding for that work and any development needed to implement it, prioritized. And, yes, UX practicioners need to be funded. Our lifetime earnings capabilities are far, far lower than that of developers. For us to volunteer our time, is very difficult—and most of us are already up to our ears in community work.
The topic has been locked.
1 year 8 months ago
#205753
by cdorin
Hey there, and thanks for your comments!
Indeed, we will shift our focus to UX and UI in the near future - now focusing on the stability of LimeSurvey 4. We promise to do better in that regard
While I do understand your feedback, it is pretty hard not to observe the following:
- you self-host
- you do not support LimeSurvey GmbH, nor a developer that can contribute back code and ideas (while delivering projects with LimeSurvey as it is)
- you use LimeSurvey in an advanced way from what I understand, expecting to understand the software in a couple of minutes (especially if we talk about expressions and logic). Those functions are quite advanced, being available only in few proprietary software
- you do not have time to go through the manual, yet you spend quite a bit of time criticizing LimeSurvey development here and on Twitter.
- you constantly criticize LimeSurvey on Twitter (criticism we are aware of and planning to do something about it in the near future). However, by doing that, your clients / followers / users will avoid at all costs using LimeSurvey if they read your comments. That leads to less funds -> no additional resources for UX.
I am all in for constructive feedback, but here we try (especially our community members to which we are very grateful for involvement) to get concise feedback that can be easily translated into stories that can be later given to developers.
A nice example is the jump from 2.6 to 3 which was big (in terms of UX). Our community was heavily involved in it and I personally believe many users enjoyed the UX and UI changes. We need constructive help (especially from UX and UI specialists!) to decrease the software "entry barriers".
The topic has been locked.
1 year 8 months ago
-
1 year 8 months ago
#205756
by ninaviz
"You do not support a developer who can contribute code" is a pretty offensive comment. It is not ethical to ask UX contributors to volunteer, when LimeSurvey GmbH refuses to prioritize UX as part of your core development process, or to keep 1-2 designers on staff. UX contributions will not succeed, if "handoffs" are sought, vs core collaboration between trusted UX practicioner(s) and project leads. UX is an investment you need to choose to prioritize with LimeSurvey. It's not a volunteer, or a set of wireframes one might plop into a forum.

Lime survey needs to hire and pay at least one designer to work collaboratively WITH all of the paid and volunteer developers: and research efforts MUST inform all UX recommendations. Ideas need to be explored, iterated upon, and tested with users, as wireframes or prototypes quickly made in a visual prototyping software. All ideas need to be iterated upon with user feedback, for them to work. Designers can't just sketch stuff up and throw those ideas over a fence for a developer to code. Usable software isn't built like that. I've been doing this for +20 years.

UX contributions are neither charity, nor a "nice to have" luxury. Your forked logic features are understandably advanced from a backend/architectural perspective, but they're not "advanced" with regards to what users need to be exposed to. Have you ever used SurveyMonkey or Typeform? You should, if you have not.

You also completely ignored and spoke over my feeedback with regards to the burdens manuals impose upon your users. The language in your manual and the absence of sensible mental models, has made your manual impossible for me to follow—and of an equal burden as the software. This is sharp and pointed criticism, without offering-up a solution—which I understand as an anti-pattern in FOSS communities. A solution to this problem is not simple, nor a single-contributor artifact. I am asking you to please consider that, and to take that feedback to heart. All of this needs synchronous discussion, collaboration, a research project, and insights from users, to inform next-steps on. THAT is why I am offering no "solutions," for a developer to act upon.

Finally: Your website presents 4.x as an Alpha, yet developer documentation suggests there are 4.x versions that are stable. I have experienced the contrary, and lost many hours to 4.x's instability. I've requested our Lime build be moved back to 3.x, as a result... but you really do not have respect or empathy for users, as people with jobs to do and needs they're hoping for your software to meet. It's not ok to mislead people, nor to resent someone not having the additional time to file bugs when we've already lost an entire day chasing-down lost data in a version of the software we had been led to believe was stable. I work by the hour, and cannot bill for the many hours I have lost due to software bugs. Managing user expectations better, is all I ask in this request—both for you to do, and for you to prioritize. It's respect for your end users, darn it!

Please immediately improve your developer documentation for installs, to accurately reflect 4.x's instabilities.

Again: Are you making software to serve users, or to force users to join your project as contributors? You guys make the *only* survey software that exists, that respects end-user privacy. As the project lead, dammit: I wish you took your direct users' needs more seriously. I don't have the option of using proprietary software, because I'm not willing to impose the privacy burdens onto my end users, that their technologies do.

Making LimeSurvey a more usable product, is a community stewardship responsibility that as a UX contributor to many FOSS projects, I am begging you to take more seriously—vs admonishing me for having sharp critical feedback. Money is tough to come by, I get that! But you guys have revenue... and the second you decide you're open to improve your processes or do better, there are a whole flood of folks willing to step-up and help. But not through tickets or developer channels. UX is a highly collaborative discipline, and the entire team needs to initially commit to it before it can succeed. Workshops need to happen, and relationships need to be cultivated outside of developer forums.

The kindest and loveliest UX practitioners on the planet, all work on FOSS. I am pissed, and beyond "constructive" contribution in this moment—because of how difficult you have made direct communication, abreast how poorly the product's usability and stability have been for me. Responsibility is upon ALL of us, to deliver excellent products to users. You will absolutely get volunteer support guiding early work into how to bring UX into your product development process, once you've decided you desire that. Our contributions are futile, however, until you do.

SimplySecure. Please reach out to them. I can also help, but SS are in Berlin—and my swoop-and-poop contributions via this thread, have probably soiled that opportunity. Trust is essential. Collaboration is, too.
Last edit: 1 year 8 months ago by
ninaviz
.
The topic has been locked.
1 year 8 months ago
#205764
by DenisChenu
What is unfortunate is that I generally agree on the substance. *
But the way to do it only makes me want to insult you.

* : I already report some bug for the button at bottom for example. And a lot of other about usuability (and not payed).
The topic has been locked.
1 year 8 months ago
-
1 year 8 months ago
#205766
by ninaviz
1. Your website offers no direct "Feedback" link. So, I posted, here in the forum. You never asked why I posted a response not in the spirit of FOSS community contributing. You just attacked me.

2. You, nor your project lead, bothered asking why I'm using the "free" version of your product. It's because my project team wanted to self-host, for security reasons. Security. You don't even understand why people use your product.

If Lime had a "DONATE" button on your website, we'd have gladly made a donation. So, don't be a dick, because I'm not paying for your servers. But, you and your project lead went ahead to make that leap.

FOSS is not a quid-pro-quo space. If Lime doesn't have any good-faith interest in putting an intuitive, usable product out into the world that doesn't make users cry, feel inferior, or seek-out a paid consultant to train them to use an experience that's intuitive in proprietary competitor software that does the same thing, that's not ok. To use your own statement against me. And, to correct your project lead: I did take great pains to try and understand your documentation/manual, before giving up.

If you guys weren't such dicks in this thread, I'd have probably asked my developers to help me understand all the confusing syntax throughout the UI, and made some recommendations. Unethical as I believe as it is for FOSS projects to take volunteer UX work, without ever paying designers or researchers for our contributions.

You have a glossy, corporate-appearing website and social media presence that you clearly made an investment in, yet negate any effort to pay designers to learn from your users in structured research, nor to inform how your core product works. And to boot, you don't even have a method for community members to make donations to support your project when they want a self-hosted instance; or expose who your core team members are, on your website. Your project lead admonished me in his earlier response, for directly contacting him through your "Careers" email. Your business model does not appear to be one of good faith, and your demeanor in this thread is certainly in poor faith.

Thank you for filing the bugs on the usability stuff. Just shaking my head though, at how hostile you've been to a total stranger with critical feedback that came from deep, deep frustration and many hours lost trying to use your product. Get some humility. Life is short, and there are too many good people in FOSS you're just alienating, being dicks.
Last edit: 1 year 8 months ago by
ninaviz
. Reason: I did try to read your damn manuals.
The topic has been locked.
1 year 8 months ago
-
1 year 8 months ago
#205767
by DenisChenu
DenisChenu wrote: What do you want for answer ?
> Shout at us, we love this… and a few more insults! We will want to please you, you are our goddess!
You just attacked me.
But you are very kind with us …
The topic has been locked.
1 year 8 months ago
#205769
by ninaviz
Quoting @cdorin: "you constantly criticize LimeSurvey on Twitter (criticism we are aware of and planning to do something about it in the near future). However, by doing that, your clients / followers / users will avoid at all costs using LimeSurvey if they read your comments. That leads to less funds -> no additional resources for UX."

Grants and donations are how other FOSS projects are funded. No, I do not want my colleagues to pay for a product that is awful to use. It is not ethical that your organization believe people should pay for a product that is miserable to use—nor to have to pay you to train users in how to force their minds through mental models and to remember syntax that make no sense to anybody whose not a developer.

Get grant money to improve your product's usability.
Goodbye.
The topic has been locked.
1 year 8 months ago
#205772
by DenisChenu
Assistance on LimeSurvey forum and LimeSurvey core development are on my free time.
I'm not a LimeSurvey GmbH member,
The topic has been locked.
1 year 8 months ago
#205773
by c_schmitz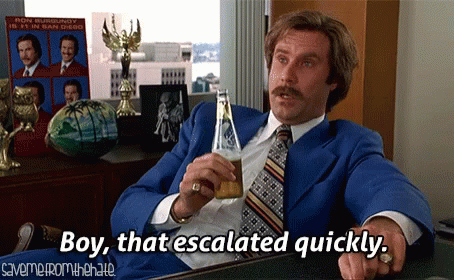 ---
Best regards

Carsten Schmitz
LimeSurvey project leader
The topic has been locked.
1 year 8 months ago
-
1 year 8 months ago
#205785
by cdorin
Hello Nina,
I apologise for my harsh reply (to other LS users as well).
On UX: we are well aware that many things need to be improved in our software. Based on the feedback we got so far from users and partners, we decided to focus on making LS4 stable as soon as possible. UX will come after (consistent error / success messages, discussion on the location of the "save" button, improvement of the condition designer and so on).
On manual: Indeed, it is not easy to go through the manual (and I know that from the workshops I provide). We did a big update ~2 years ago, and solved many issues back then, but the entry-barrier is still too high. At the moment, the manual describes the software (page by page), and not common actions users would like to perform with the software. Perhaps splitting the manual in two sections : use cases vs general software description would be a better idea -> made a note and added it to the backlog.
On the stability of LS4: I am not going to enter in too many details - we are already aware of the created situation/confusion (thus, the focus on the stability of LS4).
User needs: We do take the user needs into the account. Perhaps not in the best way possible as desired by some of you, but we do try our best. For that, we have in the backlog a voting system to be created where the most important issues/features can be voted by users.
Website: Indeed, a "Donate" button is missing. It's in the backlog and our team will take care of it. Team Members will be added soon.
Overall, we feel that communication with multiple users is missing. We are working on that as well. In October we will have multiple communication channels (including real-chat solution) where we could discuss on different topics such as the ones mentioned by you: UX, manual, and so on.
In case you have more concise feedback (from you and your team), please do not hesitate to write me back anytime:
manual.limesurvey.org/User:Cdorin
(see email) .
Last edit: 1 year 8 months ago by
cdorin
. Reason: LE: better underline what I meant
The topic has been locked.
1 year 8 months ago
#205787
by cdorin
Now, I will lock the topic since we try (in my opinion) to cover too many issues in this thread - and some ideas may get lost which is not desirable.
For anyone that wishes to come up with feedback, please contact me via email.
For bugs and issues, use our bugs tracker:
bugs.limesurvey.org
.
We will soon announce in the "News" section the chat solution for our community
The topic has been locked.